Bringaraj Deep Hair Treatment Oil
Bringaraj
Castor Oil
Hempseed Oil
Kalonji Oil
Coconut Oil
Fenugreek
×
Ready to checkout?
Here's a few more items we thought you'd like.
Hair Growth Oil
Hair Therapy Combo
Hair Strengthening Combo
Customer Reviews
14/03/2021
Reshmi

India
Definitely worth a try
Purchased this oil to combat my hair thinning due to pcos/thyroid. Have been using it for few weeks. Really amazed with the results. This hair oil gets absorbed so easily and makes hair strands feel stronger. It's super easy to wash off too. I am looking forward to more positive experience in coming days. I feel this oil is under rated seeing the lesser number of reviews
15/10/2020
Neethy K.

India
Awesome
I have extremely rough, dry and frizzy hair. This oil is so awesome, it really did ********* into my scalp and hair strands, after hair wash my hair was so soft and smooth. All this with just one use. I love this oil so much. Little oil is more than enough. You will want to sleep after massaging this oil on your scalp. In ❤️ with Deyga Hair Care Products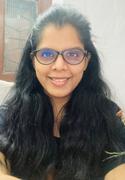 28/05/2020
swathi s.

India
Amazing product
I am proud to be the first one to review this product , now trust me people this is one of the best products i have ever used till date. I was eager to try this on my scalp... i left it over night and washed it the next day my hair fall drastically came down to zero(while washing) and this was just my first use i can imagine the results after a month. Guys just go for it